Leavitt & Scher Dental Group
5867 Mayfield Rd
Mayfield Heights, OH 44124
440-442-3262
My Blog
Posts for: January, 2013
By Leavitt Dental Group
January 15, 2013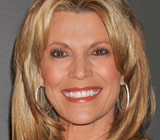 As the co-host of one of America's most beloved television game shows, Wheel of Fortune, Vanna White is recognized for her beautiful gowns and her dazzling smile. However, during an exclusive interview with Dear Doctor magazine, she shared her experiences with cosmetic dentistry. "I had a bridge put in probably 30 years ago where I had a tooth pulled and there was a space," Vanna said.
Prior to having a permanent tooth pulled, most people are concerned with what can be done to replace it. It's important to follow through and do exactly that. This is especially true with back teeth. Just because you can't see them, it doesn't mean you won't face problems if they are not replaced.
For example, did you know that missing posterior (back) teeth can lead to a wide array or problems with the remaining teeth, muscles, ligaments, joints and jaw bones? This includes:
A decrease in chewing efficiency that in turn can impact your diet, nutrition and overall health
Excessive erosion or wear of remaining teeth
Tipping, migration, rotation and even loss of adjacent remaining teeth
Painful jaw problems such as Temporomandibular Dysfunction (TMD)
One treatment option is to follow in Vanna's footsteps and consider a fixed bridge. This is an excellent option when dental implants won't work. And through our artistry, we can easily blend them in color and appearance with your surrounding teeth.
When implants are possible, they represent the best option. They are easily maintained and are a durable, long-lasting solution that can increase bite support.
To learn more about this topic, continue reading the Dear Doctor magazine article "Replacing Back Teeth." Or if you are already missing a permanent tooth, you can contact us today to schedule an appointment so that we can conduct a thorough examination. We will also address any questions you have as well as your treatment options. And if you want to read the entire feature article on Vanna White, continue reading "Vanna White."
By Leavitt Dental Group
January 05, 2013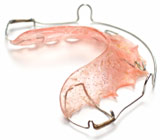 On the day when braces come off, most people feel that their orthodontic treatment is over. When they are then asked to wear retainers, they may wonder what this additional requirement will accomplish. Wasn't the work of moving their teeth to desired positions already completed? To understand the answer to this question, you need to understand how orthodontics works.
How does orthodontic treatment remodel your smile?
Although they give the appearance of being stable and unmoving, teeth and their surrounding structures (gums, jawbones, and ligaments) are living tissues and are actually in a constant state of change.
Teeth are rooted in bone and are attached by a fibrous tissue called the periodontal ligament (from peri meaning around and odont meaning tooth). One side of the ligament attaches to the cementum (part of the tooth's root) and the other side is attached to the bone, with the tooth suspended in between.
These tissues are constantly remodeling themselves, but pressure from the lips and cheeks on one side and from the tongue on the other create a balance that keeps the teeth suspended in the same location. When mild forces are placed on the teeth, such as the forces from the wires used in orthodontic treatment, the tissues slowly adapt and rebuild, resulting in a new position for the teeth.
What are retainers?
Orthodontic retainers are devices usually made of a clear plastic section that is fitted to the roof of the mouth, with thin wires that fit over the teeth.
What is the purpose of retainers?
The remodeling process keeps going after the orthodontic treatment stops, so time is needed for the teeth to reach a new balanced state. The retainer stabilizes them in their new position so that bone and ligament can reform around the teeth and hold them there. This works well for adolescents, whose jaws are in a state of growth, but adults may need outside assistance to stabilize their teeth for a longer time. They may be asked to wear retainers indefinitely to make sure their teeth do not move from their new positions.
What happens if you don't wear your retainers?
If you don't wear your retainers, your teeth are likely to return to the positions they had prior to your orthodontic treatment. This can happen fairly rapidly, underscoring the importance of wearing retainers as instructed.
What are the different types of retainers?
Most retainers are removable devices as described above. For people who require long-term use of retainers, thin retainer wires can be bonded to the inside surfaces of their front teeth. Such wires are usually left in place for several years, relieving them of the need to remove and replace their retainers.
Contact us today to schedule an appointment to discuss your questions about orthodontics and retainers. You can also learn more by reading the Dear Doctor magazine article "Why Orthodontic Retainers?"