Leavitt & Scher Dental Group
5867 Mayfield Rd
Mayfield Heights, OH 44124
440-442-3262
My Blog
Posts for: August, 2013
By Leavitt Dental Group
August 29, 2013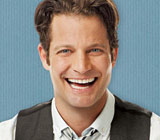 Perhaps you've seen Nate Berkus on The Oprah Winfrey Show or watched his television program, The Nate Berkus Show. You may even have read his best-selling book, Home Rules: Transform the Place You Live Into a Place You'll Love. Regardless of where or how you discovered Berkus, you will surely have noticed his dazzling smile.
Berkus recently opened up about the facts behind his trademark smile during an interview with Dear Doctor magazine. First off, his smile is totally natural, as he never wore braces or had any cosmetic work, including porcelain veneers. However, Berkus does give credit to his childhood dentist for the preventative healthcare he received as a young boy. "I'm grateful for having been given fluoride treatments and sealants as a child," he said. Nate also shared the important flossing advice he learned from his dentist that he still follows today: "Floss the ones you want to keep." Berkus went on to say that he feels, "healthy habits should start at a young age."
And we totally agree! For this reason we have put together the following list of facts and oral hygiene tips:
Over 50% of plaque accumulation occurs in the protected areas between teeth — a place that may be difficult or even impossible to reach with a toothbrush.
A thorough brushing may take up to two minutes at first, and it may feel awkward as you reach some places in your mouth.
Remember, more is NOT always better! Brushing or flossing too hard can be damaging to your teeth and gums. And never saw back and forth with your floss.
To learn more about oral hygiene, including brushing and flossing techniques, you can continue reading the Dear Doctor article "Oral Hygiene Behavior - Dental Health For Life." Or you can contact us today to schedule an appointment so that we can conduct a thorough examination, review your brushing and flossing techniques, and discuss any questions you have as well as treatment options. As needed, we will work with you to teach you the proper brushing and flossing techniques so that you feel confident before you leave our office. And to read the entire interview with Nate Berkus, please see the Dear Doctor article "Nate Berkus."
By Leavitt Dental Group
August 14, 2013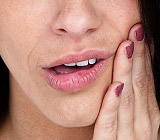 In a healthy tooth, a coating of enamel protects the crown — the part above the gum line — and a layer of cementum protects the tooth root below the gum line. Enamel and cementum are inert (nonliving) substances that do not respond to stimuli such as heat or cold; however, dentin, the living tissue below them, does. Dentin contains numerous microscopic tubules that readily transmit stimuli toward the nerve-filled center of the tooth (pulp tissue). Loss of protective enamel or cementum leaves dentin exposed to all sorts of stimuli in the oral environment, which can trigger "dentinal hypersensitivity" — anything from a mild twinge to shooting pain.
Fortunately, there are many options for treating hypersensitivity. The key to selecting the most appropriate one(s) is determining the cause(s). Some of the more common reasons for sensitivity due to dentin exposure include:
Enamel erosion caused by an "acid attack" related to external (extrinsic) causes — i.e., consumption of acidic beverages/food — or internal causes — i.e., regurgitation of stomach acids due to gastroesophageal reflux disease [GERD] or the eating disorder bulimia
Using an overly abrasive brush or toothpaste, brushing incorrectly or too frequently, or brushing too soon after an "acid attack" — all of which can result in a loss of enamel
Tooth decay (dental caries or cavities)
Tooth fracture or chipping: tooth grinding (bruxism) is a common cause
Worn fillings
Gum recession, due to age or improper tooth brushing, that exposes the tooth root
Gum disease, which can result in gum recession
Sensitivity can also occur following a procedure like treating a cavity. Normally it subsides within a couple of weeks or so but if it continues there may be another underlying cause.
Whatever the source(s) of your discomfort, our office can get to the bottom of it and recommend an effective course of treatment that meets your personal needs!
If you would like more information about tooth sensitivity, please contact us or schedule an appointment for a consultation. You can also learn more about this topic by reading the Dear Doctor magazine article "Sensitive Teeth."