Leavitt & Scher Dental Group
5867 Mayfield Rd
Mayfield Heights, OH 44124
440-442-3262
My Blog
Posts for: September, 2013
By Leavitt Dental Group
September 23, 2013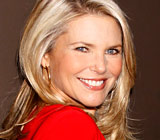 Christie Brinkley's world-famous smile has graced the covers of countless magazines for over 30 years. In fact, in her own words from an interview with Dear Doctor magazine, the supermodel said, "I think my smile was really my passport to success in the modeling industry." And while most of her smile's appeal comes naturally, Christie does give it a boost with good oral hygiene, regular dental checkups and tooth whitening. As Christie says, "When it comes to teeth, keep it as natural as possible. Do not go overboard on whitening. You want your teeth to compliment your face…your friends should not be required to wear sunglasses when you smile!"
Aside from some potential minor side effects such as tooth sensitivity, whitening teeth through bleaching is a relatively inexpensive way to brighten your smile conservatively and successfully. There are three common methods, as described below:
An external or vital approach where "vital" (living) teeth are bleached through direct contact to the tooth's surface.
An internal or non-vital approach where the tooth is whitened from the inside during a root canal treatment.
A combination approach in which both internal and external bleaching techniques are used.
But what causes teeth to become discolored?
Tooth discoloration can be caused by a traumatic blow to your teeth resulting in nerve tissue (pulp) death. However, there can be many other causes: consuming or using products that stain the teeth such as coffee, tea, cola, tobacco products and red wine, to name just a few. Aging is another factor, as it results in changes in the mineral structure of the tooth as the enamel, the outermost layer, loses its beautiful and youthful translucency. Other causes include exposure to high levels of fluoride; tetracycline, an antibiotic, administered during childhood; inherited developmental disorders and jaundice in childhood; and tooth decay.
The good news is that we routinely brighten smiles through tooth whitening. To learn more about brightening your smile, continue reading the Dear Doctor magazine article "Teeth Whitening." Or if you are ready to have your teeth professionally whitened, contact us today to schedule an appointment so that we can conduct a thorough examination and discuss your whitening treatment options. And if you want to read the entire feature article on Christie Brinkley, continue reading "The Secret Behind Christie Brinkley's Supermodel Smile."
By Leavitt Dental Group
September 13, 2013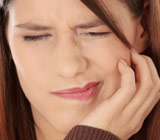 When you or a family member takes a traumatic hit to the mouth, what should you do? Besides immediate first aid, your next action will depend on the extent of damage to any teeth. What you do and when you do it may even determine whether an injured tooth is eventually saved or lost.
If a tooth has been completely knocked out, you have about five minutes to replace the tooth in the socket to give it the best chance of reattachment and long-term survival. While we can certainly perform this action in our office, getting to us within five minutes may not be possible. Fortunately, any person can perform this action on site (see the article linked below for basic instructions on replantation). If for some that's not possible, you should control bleeding at the tooth site with direct pressure, place the recovered tooth in milk or the patient's saliva, and see us as soon as possible.
If, however, the injured tooth has been obviously knocked out of line but not completely detached from its socket, you have a small cushion of time to seek dental treatment — but not much. For this degree of injury, you should see us within six hours of the incident. We will be able to determine the exact nature of the injury, and treat the condition by moving the teeth back into proper position and splinting them.
You have up to twelve hours for broken or chipped teeth still in their normal position. Try to locate and save any broken-off fragments — it may be possible to re-bond them to the teeth. Although it may not be as urgent as other situations, you should still seek treatment as soon as possible. A broken tooth could leave the inner pulp exposed — a situation that left untreated could lead to eventual tooth loss.
Traumatic injuries to the mouth can have serious consequences for your long-term dental health. With our consultation and treatment efforts, we can help you save an injured tooth.
If you would like more information on caring for dental injuries, please contact us or schedule an appointment for a consultation. You can also learn more about this topic by reading the Dear Doctor magazine article "The Field-Side Guide to Dental Injuries."