Leavitt & Scher Dental Group
5867 Mayfield Rd
Mayfield Heights, OH 44124
440-442-3262
My Blog
Posts for: October, 2013
By Leavitt Dental Group
October 30, 2013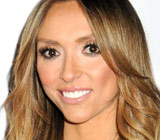 When Giuliana Rancic, long-time host of E! News, first saw her new son, she said it was "the best single moment of my life." Recently, on the eve of Duke's first birthday, the TV personality and reality star spoke to Dear Doctor magazine about her growing family, her battle with cancer — and the importance of starting her child off with good oral health.
"Duke will have his first visit with the dentist very soon, and since he is still a baby, we will make his visit as comfortable as possible," Giuliana said. That's a good thought — as is the timing of her son's office visit. Her husband Bill (co-star of the couple's Style Network show) agrees. "I think the earlier you can start the checkups, the better," he said.
The American Academy of Pediatric Dentistry concurs. In order to prevent dental problems, the AAPD states, your child should see a dentist when the first tooth appears, or no later than his or her first birthday. But since a child will lose the primary (baby) teeth anyway, is this visit really so important?
"Baby" Teeth Have a Vital Role
An age one dental visit is very important because primary teeth have several important roles: Kids rely on them for proper nutrition and speech, and don't usually begin losing them until around age 6. And since they aren't completely gone until around age 12, kids will depend on those "baby teeth" through much of childhood. Plus, they serve as guides for the proper position of the permanent teeth, and are vital to their health. That's why it's so important to care for them properly.
One major goal for the age one dental visit is to identify potential dental issues and prevent them from becoming serious problems. For example, your child will be examined for early signs of dental diseases, including baby bottle tooth decay which is a major cause of early childhood caries. Controlling these problems early can help youngsters start on the road to a lifetime of good oral health.
Besides screening your child for a number of other dental conditions or developmental problems, and assessing his or her risk for cavities, the age one visit also gives you the opportunity to ask any questions you may have about dental health in these early years. Plus, you can learn the best techniques for effectively cleaning baby's mouth and maintaining peak oral hygiene.
Breezing Through the Age-One Visit
To ease your child's way through his or her first dental visit, it helps if you're calm yourself. Try to relax, allow plenty of time, and bring along lots of activities — some favorite toys, games or stuffed animals will add to everyone's comfort level. A healthy snack, drink, and spare diapers (of course) won't go unappreciated.
"We'll probably bring some toys and snacks as reinforcements," said Giuliana of her son's upcoming visit. So take a tip from the Rancics: The age one dental visit is a great way to start your child off right.
If you would like more information on pediatric dental care, please contact us or schedule an appointment for a consultation. You can learn more about this topic in the Dear Doctor magazine articles "The Age One Dental Visit" and "Dentistry & Oral Health for Children."
By Leavitt Dental Group
October 15, 2013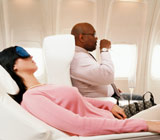 People who fly or scuba dive know firsthand how changes in atmospheric pressure can affect the body: as minor as a popping in the ears, or as life-threatening as decompression sickness. Pressure changes can also cause pain and discomfort in your teeth and sinuses — in fact, severe pain could be a sign of a bigger problem.
Barotrauma (baro – "pressure;" trauma – "injury"), also known as a "squeeze," occurs when the unequal air pressures outside and inside the body attempt to equalize. Many of the body's organs and structures are filled with air within rigid walls; the force created by equalization presses against these walls and associated nerves, which in turn causes the pain.
The sinus cavities and the middle ear spaces are especially sensitive. Each of these has small openings that help with pressure equalization. However, they can become swollen or blocked with mucous (as when you have a head cold), which slows equalization and contributes to the pain.
It's also possible to experience tooth pain during pressure change. This is because the back teeth in the upper jaw share the same nerve pathways as the upper jaw sinuses — pain originating from the sinuses can be felt in the teeth, and vice-versa. In fact, it's because of this shared pathway that pressure changes can amplify pain from a tooth with a deeper problem, such as a crack, fracture or a defect in dental work.
Besides problems with your teeth, the severe pain could also be related to temporo-mandibular joint dysfunction (TMD), which is pain or discomfort in the small joint that connects your lower jaw to your skull. There are a number of causes for this, but a common one for scuba divers is an ill-fitted regulator mouthpiece that they are biting down on too hard while diving. A custom-fitted mouthpiece could help alleviate the problem.
If you've been experiencing tooth pain during pressure change events, you should see us for an examination before you fly or dive again. There might be more to your pain — and correcting these underlying problems could save you extreme discomfort in the future.
If you would like more information on the effects of atmospheric pressure changes on teeth, please contact us or schedule an appointment for a consultation. You can also learn more about this topic by reading the Dear Doctor magazine article "Pressure Changes Can Cause Tooth & Sinus Pain."