Leavitt & Scher Dental Group
5867 Mayfield Rd
Mayfield Heights, OH 44124
440-442-3262
My Blog
Posts for: December, 2013
By Leavitt Dental Group
December 24, 2013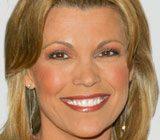 Here's an interesting tidbit of information on Wheel of Fortune host Vanna White: like many people, she grinds her teeth at night. In a detailed interview with Dear Doctor magazine, Vanna explained how she had to replace a filling in a back tooth several times because of her grinding habit. Eventually, she had her dentist make her a nightguard to protect her famous smile.
"I really try to sleep with it every night," Vanna told the magazine. "I try to keep it on my nightstand so when I go to bed, I remember to put it in. Or I will put it by my toothbrush so I can put it in after brushing my teeth at night."
The habit of teeth grinding or clenching is often associated with stress and/or sleep deprivation. It is referred to as "parafunctional" ("para" – outside, "function" – normal), meaning it can generate biting forces well outside the normal range — perhaps 10 times normal. This excessive force can affect many areas of the oral system. Teeth may become worn, chipped or loose; jaw joints or muscles can go into spasm; and some grinders (or "bruxers" as they are also called) may even experience discomfort of the head, ears, neck or back. Many times, a person with a grinding habit does not become aware of it until it is pointed out by a sleep partner or dental professional.
Like Vanna White's dentist, we often recommend a nightguard to those with nocturnal bruxing habits. It is made of a very thin, wear-resistant plastic that fits over the biting surfaces of the upper teeth only. The lower teeth are then free to glide or skate over the guard, which prevents them from biting into the upper teeth. Some people wear their guards during the day if they tend to clench their teeth when under stress.
If you are concerned about teeth grinding or interested in learning more about nightguards, please contact us today to schedule an appointment for a consultation. If you would like to read Dear Doctor's entire interview with Vanna White, please see "Vanna White." Dear Doctor also has more on "Stress & Tooth Habits."
By Leavitt Dental Group
December 10, 2013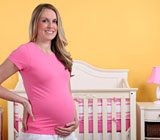 Congratulations! In a few months, you're expecting a new baby... but, in the mean time, your body is adjusting to nausea, weight gain, food cravings, and a hundred other changes. Is this really the time to worry about your teeth and gums?
Yes and no — don't worry, but do be aware of a few basic facts about your oral health and your pregnancy, and how they affect each other.
Being pregnant may make your teeth and gums more sensitive. It also puts you at greater risk for some periodontal diseases, like pregnancy gingivitis ("gingival" – gum tissue; "itis" – inflammation of) and benign growths on the gum called "pregnancy tumors." You may think these problems are just uncomfortable, but you should really have them evaluated as soon as they develop. Why?
Once upon a time, it was believed that periodontal (gum) diseases just affected the mouth. Today, we think these diseases and their associated bacteria may be involved with the whole body, playing a role in cardiovascular ailments, heart attacks, strokes, diabetes, and other illnesses.
What's more, recent studies suggest that these oral bacteria may be able to cross the placenta, stimulating an inflammatory response that may lead to preterm delivery. Babies who are born pre-term often have low birth weight, and are at greater risk for a number of health complications. That's one reason why maintaining good oral health is so important to expectant moms.
So, what should you do? First of all, keep in mind that maintaining your own general and dental health is the best thing you can do for your developing baby. Eat a balanced diet, keep up healthy habits — like limiting sugary between-meal snacks and brushing regularly — and don't put off visiting your dentist to get your dental cleanings. Those cleanings and a thorough evaluation can set your mind at ease and give your baby the best chance at a healthy start.
If you would like more information about pregnancy and oral health, please contact us or schedule an appointment for a consultation. You can also learn more about this topic by reading the Dear Doctor magazine articles "Pregnancy and Oral Health," and "Expectant Mothers."