Leavitt & Scher Dental Group
5867 Mayfield Rd
Mayfield Heights, OH 44124
440-442-3262
My Blog
Posts for: April, 2014
By Leavitt Dental Group
April 17, 2014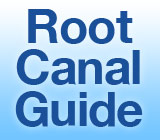 It's often said that thereâ??s a first time for everything: Driving a car by yourself; getting your first "real" job; even… having a root canal?
Now don't get us wrong — we're not wishing that anyone should go through a medical procedure, no matter how minor. Yet the fact remains: A root canal procedure is one of the most common treatments performed in many dental offices… and, especially for first-timers, it's one of the most misunderstood.
Let's start off with the biggest misconception of all. Have you heard that a root canal is an exceptionally painful treatment? Get ready for some news: It just isn't so. The fact is, in the vast majority of cases, having a root canal procedure is comparable to cavity treatment in terms of discomfort. Yet it brings immediate relief to the intense pain that can result from an infection in the pulp of the tooth. To understand how this works, we need to look a little closer at a tooth's anatomy.
The hard outer surface of the tooth doesn't have nerves, so it can't "feel" any sensations. But deep inside of the tooth lies a bundle of nerves, blood vessels and connective tissue called the pulp. Safely sealed off from the outside world, pulp tissue is needed for proper tooth development, but has no essential function in adults. Sometimes, however, a deep cavity or a crack in the tooth allows bacteria to infect this soft tissue. That's when the tooth's pulp will let you know it's still there — by causing the sensation of pain.
Pulp tissue fills a branching network of tiny canal-like passages, which can be compared to the roots of a plant. When infection develops in the root canals, the best treatment is to remove the diseased and dying tissue, clean out and disinfect the passageways, and seal up the area against further infection. This, in essence, is a root canal procedure. It is performed under local anesthesia, so you won't feel any pain as it's being done. When it's over, a crown (cap) will be needed to restore the tooth's appearance and function.
What happens if you need a root canal but don't get one? If you can manage to ignore it, the pain may (or may not) eventually cease: This signals that the nerves have died — but the disease still persists. Eventually, it may lead to further infection… a pus-filled abscess… even tooth loss. And that's a truly bad outcome.
It's normal to feel a little apprehension before any medial procedure. But don't let faded myths about the root canal procedure keep you from getting the treatment you need. Remember, root canal treatment doesn't cause pain — it relieves it!
If you would like more information about root canal treatment, call our office for a consultation. You can learn more in the Dear Doctor magazine articles "A Step-By-Step Guide To Root Canal Treatment" and "Tooth Pain? Don't Wait!"
By Leavitt Dental Group
April 02, 2014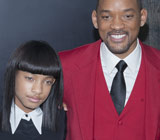 Her parents Will and Jada are Hollywood royalty, who helped her land her first acting role when she was 7. She released a hit single, "Whip My Hair," before she had quite reached the age of 10; shortly afterward, she was signed to a record label. Yet the young singer and actress Willow Smith has at least one thing in common with plenty of 'tweens and teens across America: She needed to wear braces to correct problems with the alignment of her teeth.
Why do braces seem to be a part of growing up for so many kids? One answer is because they work so well. Braces apply gentle pressure to the teeth through a thin, flexible wire called an archwire. Attached to the teeth with a metal or ceramic bracket, the archwire exerts a light force which causes teeth to gradually move into better positions. Sometimes, when additional force is needed, elastic bands or other appliances may be used in conjunction with braces.
Most everyone is familiar with the silvery metal "tracks" of traditional braces. But did you know that there are a number of other options too? For a more inconspicuous look, you may be able to have braces with tooth-colored ceramic brackets; then, only the thin archwire will be visible in your mouth. It's even possible in some cases to place the metal wires and brackets on the tongue side of the teeth. With this system, called lingual braces, the orthodontic hardware is truly invisible.
What if you didn't need metal braces at all? Some people can get good results using a system of clear plastic aligners instead of braces. The aligners are worn 23 hours a day, but can be taken off for cleaning and for important events. They work best for correcting mild or moderate alignment problems.
Still, plenty of people feel that if they're going to wear braces, they might as well flaunt them. That's why some types of braces are available with bands that come in different colors. When Willow's brother Jayden wore braces, he was reported to favor red and black ones. Jayden, who is about two years older than his sister, had his braces removed just before Willow got hers put on.
So if it turns out that you need braces, remember that lots of your favorite celebrities wore them too. And keep in mind that, depending on your own situation, you may have several options to choose from.
If you would like more information about braces or orthodontic treatment, please contact us or schedule an appointment for a consultation. You can learn more by reading the Dear Doctor magazine articles "The Magic of Orthodontics" and "Orthodontics for the Older Adult."