Leavitt & Scher Dental Group
5867 Mayfield Rd
Mayfield Heights, OH 44124
440-442-3262
My Blog
Posts for: February, 2015
By Leavitt Dental Group
February 27, 2015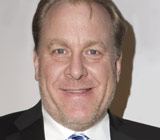 For years, even as tobacco use began to decline and disappear in most settings, professional baseball seemed one of the few exceptions. Now, the tide is finally turning. Recently, the legendary right-hand pitcher Curt Schilling revealed that he had been treated for oral cancer — and said that his chewing tobacco habit was to blame. "I'll go to my grave believing that was why I got [cancer]," Schilling told the Boston Globe.
Schilling isn't the only former player whose oral cancer is blamed on smokeless tobacco. Tony Gwynn, Hall of Famer and beloved coach, recently passed away from oral cancer at the age of 54. His death led to players pledging to give up the habit. But many still use "dip" or "snuff," thinking perhaps it's not so bad after all.
In fact, nothing could be further from the truth. With nicotine as its active ingredient, chewing tobacco can be just as addictive as cigarettes. Not only is nicotine addictive, it also increases heart rate and blood pressure, constricts the arteries, and affects the body in other ways. In addition to nicotine, chewing tobacco contains about 30 other chemicals known to cause cancer.
Tobacco use of any kind is a major risk factor for oral cancer. While it isn't as well-known as some other types of cancer, oral cancer can be just as deadly. About 43,000 people in the U.S. are diagnosed with it each year — and the 5-year survival rate is just 57%. One reason for the relatively low survival rate is that oral cancer isn't usually detected until it has reached a later stage, when it's much harder to treat.
What can you do to reduce your risk for oral cancer? Clearly, you should stop using tobacco products of any kind. Moderating your intake of alcohol, and eating more plant foods and less red meat can also have an impact. And don't forget to have regular dental checkups: cancer's warning signs can often be recognized in an oral examination — and early detection can boost survival rates to 80-90 percent.
How does Schilling feel about chewing tobacco now? "I lost my sense of smell, my taste buds for the most part. I had gum issues, they bled, all this other stuff," he told the Globe. "I wish I could go back and never have dipped. Not once."
If you have questions about oral cancer or cancer prevention, contact us or schedule an appointment for a consultation. You can learn more in the Dear Doctor magazine articles "Chewing Tobacco" and "Diet and Prevention of Oral Cancer."
By Leavitt Dental Group
February 12, 2015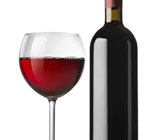 Have you heard the news about red wine? Every so often, the fruit of the vine is touted for some potential health benefit. Several studies over the past few years have suggested that it could help prevent heart disease and even certain types of cancer — only to have their conclusions called into question by new research. Just recently, newspapers trumpeted a new study from the Journal of Agriculture and Food Chemistry suggesting that certain chemicals in the vino might one day be used to help prevent cavities!
So is red wine good for your health, or isn't it?
The jury's still out. But there's one thing we do know: Regardless of whether it has any affect on cavities, red wine is one of the major culprits in tooth staining.
Of course, it's not the only offender: Coffee and tea, tobacco in any form, certain foods and some types of medications can all cause extrinsic stains on teeth — that is, stains that affect the exterior surface of the tooth. In addition, intrinsic stainsâ??those that arise from the interior of the tooth — may be caused by root canal problems, or by certain dental filling materials.
If you have stained teeth — whether from red wine or another cause — can you do anything to make them whiter?
Oftentimes, the answer is yes — but finding the best way to do so can be challenging. You can begin by identifying habits and dietary factors that could cause staining. Then, reduce or eliminate the stain-causing factors, and enhance the beneficial ones. For example: stop smoking, modify your diet, practice regular, effective oral hygiene… and come in to the dental office twice a year for a professional cleaning and check-up. In addition, check whether any of your medications could cause staining or reduced saliva flow — a major contributor to the problem.
If making these changes isn't enough to control teeth staining, the good news is that a number of treatments are available that can help bring your teeth back to a pearly shine — or even give you the "Hollywood white" smile you've always wished for. Depending on the cause of your teeth staining, and your desired level of brightening, these treatments can range from professional bleaching to porcelain veneers.
If your smile needs a little help to look its brightest, contact us or schedule an appointment to find out what we can do. For more information, see the Dear Doctor magazine articles "Tooth Staining" and "Important Teeth Whitening Questions Answered."