Leavitt & Scher Dental Group
5867 Mayfield Rd
Mayfield Heights, OH 44124
440-442-3262
My Blog
Posts for: January, 2017
By Leavitt Dental Group
January 21, 2017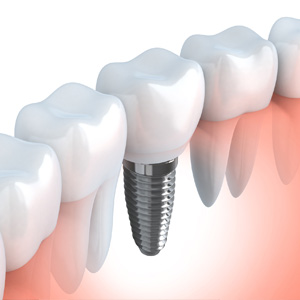 Unlike other tooth replacement options, dental implants require a surgical procedure. But don't let your imagination run wild — the procedure is relatively minor and easy for most people to undergo.
Implants are unique among restorations because they replace a tooth's root. A metal titanium post, substituting for the root, must be surgically placed into the jawbone. While the procedure itself is simple and no more involved than a tooth extraction, it does require careful attention to detail before, during and afterward.
Our first step is to examine the target site with x-rays (often CT scanning) to pinpoint the best location for placement. This is critical because where we place the implant will have a huge bearing on how attractive and natural the implant finally appears. From this evaluation we frequently create a surgical guide.
Surgery begins with a local anesthesia to completely numb the site. You will feel no pain during the procedure and only minimal discomfort for a few days afterward. We then make small incisions in the gums to access the bone and create a small channel or hole.
Using the surgical guide, we then initiate a drilling sequence that gradually increases the size of the channel until it's the size and shape of the implant post. One thing we must do at this point is take our time: we use gentle pressure and water-cooling to avoid overheating and damaging the bone.
Once we're finished with drilling we remove the implant from its sterile packaging and imbed it directly into the prepared channel. It's then a matter of verifying the location with x-rays and then closing the gum tissue with self-absorbing sutures if necessary.
Most patients only need mild pain medication like aspirin or ibuprofen to manage discomfort afterwards. You won't even notice it in a week or less. After several weeks in which the bone grows and adheres to the implant (a process called osseointegration), you'll be ready for the final step, attaching the life-like porcelain crown to the implant.
Although the process can take several weeks to months, your discomfort should be minimal at any stage. In the end, your patience will be rewarded with a new, more attractive smile.
If you would like more information on the process of obtaining dental implants, please contact us or schedule an appointment for a consultation. You can also learn more about this topic by reading the Dear Doctor magazine article "Dental Implant Surgery."
By Leavitt Dental Group
January 06, 2017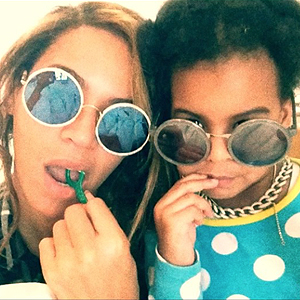 As is the case with most celebs today, Beyonce is no stranger to sharing on social media… but she really got our attention with a video she recently posted on instagram. The clip shows the superstar songstress — along with her adorable three-year old daughter Blue Ivy — flossing their teeth! In the background, a vocalist (sounding remarkably like her husband Jay-Z) repeats the phrase "flossin'…flossin'…" as mom and daughter appear to take care of their dental hygiene in time with the beat: https://instagram.com/p/073CF1vw07/?taken-by=beyonce
We're happy that this clip highlights the importance of helping kids get an early start on good oral hygiene. And, according to authorities like the American Dental Association and the American Academy of Pediatric Dentistry, age 3 is about the right time for kids to begin getting involved in the care of their own teeth.
Of course, parents should start paying attention to their kids' oral hygiene long before age three. In fact, as soon as baby's tiny teeth make their first appearance, the teeth and gums can be cleaned with a soft brush or cloth and a smear of fluoride toothpaste, about the size of a grain of rice. Around age 3, kids will develop the ability to spit out toothpaste. That's when you can increase the amount of toothpaste a little, and start explaining to them how you clean all around the teeth on the top and bottom of the mouth. Depending on your child's dexterity, age 3 might be a good time to let them have a try at brushing by themselves.
Ready to help your kids take the first steps to a lifetime of good dental checkups? Place a pea-sized dab of fluoride toothpaste on a soft-bristled brush, and gently guide them as they clean in front, in back, on all surfaces of each tooth. At first, it's a good idea to take turns brushing. That way, you can be sure they're learning the right techniques and keeping their teeth plaque-free, while making the experience challenging and fun.
Most kids will need parental supervision and help with brushing until around age 6. As they develop better hand-eye coordination and the ability to follow through with the cleaning regimen, they can be left on their own more. But even the best may need some "brushing up" on their tooth-cleaning techniques from time to time.
What about flossing? While it's an essential part of good oral hygiene, it does take a little more dexterity to do it properly. Flossing the gaps between teeth should be started when the teeth begin growing close to one another. Depending on how a child's teeth are spaced, perhaps only the back ones will need to be flossed at first. Even after they learn to brush, kids may still need help flossing — but a floss holder (like the one Beyonce is using in the clip) can make the job a lot easier.
If you would like more information about maintaining your children's oral hygiene, please contact us or schedule an appointment for a consultation. You can learn more by reading the Dear Doctor magazine articles "Top 10 Oral Health Tips For Children" and "How to Help Your Child Develop the Best Habits for Oral Health."