Leavitt & Scher Dental Group
5867 Mayfield Rd
Mayfield Heights, OH 44124
440-442-3262
My Blog
Posts for: February, 2017
By Leavitt Dental Group
February 13, 2017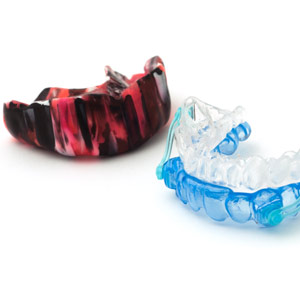 When he isn't among the ten players vying for position on the basketball court, Cole Aldrich of the New York Knicks sometimes lets his dangle behind one ear. Mason Plumlee, who plays for the Brooklyn Nets, slips his snugly inside one of his socks during off times. Other players can be seen at timeouts gnawing on them nervously, or tucking them into spandex waistbands. But when the whistle blows, they go into the mouth before the players get on the court.
We're talking about protective mouthguards, of course. According to a recent story in the New York Times, only a handful of basketball players wore them regularly a few years ago. Today, more and more are wearing them, both in practice and during games. What's the reason for the change?
Partly, it's the result of better design and improved construction; today's mouthguards are more comfortable and better-fitting than ever. Part of it comes from mounting evidence that they work: Research studies have consistently demonstrated the benefits of wearing a mouthguard — not only to protect the teeth, but also to reduce the risk of concussion. And partly, it stems from the growing acceptance that safety is an important aspect of all athletic activity.
If the pros are doing it — shouldn't you be too? While you may think that only contact sports (such as football) are risky, the fact is that "non-contact" sports like baseball and basketball account for the majority of dental injuries. In fact, the American Dental Association recommends you wear a mouthguard when you participate in activities like handball, soccer, surfing and weight lifting — as well as boxing, skydiving, martial arts and "extreme sports" — whatever that may mean to you.
What's the best kind of mouthguard? It's the one that you actually wear, of course! And the most comfortable and best-fitting mouthguard is the one that's custom-made for you by your dentist. Sure, you can pick up an off-the-shelf mouthguard at a big box store; but it can't offer you the same level of protection and comfort you'll get from a mouthguard that is made from a model of your own teeth. Custom-made mouthguards from your dentist are reasonably priced — and by preventing dental trauma, they can save an untold amount of hurt… both to your body and to your pocketbook.
So take a tip from the pros: Get a custom-made mouthguard, and wear it every time you play. But when you're done playing… how about putting it away in a case?
If you would like more information about custom-made athletic mouthguards, please contact us or schedule an appointment for a consultation. You can learn more by reading the Dear Doctor magazine articles "An Introduction to Sports Injuries & Dentistry" and "Athletic Mouthguards."
By Leavitt Dental Group
February 05, 2017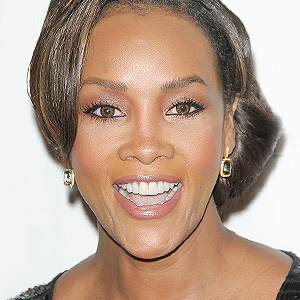 Is having good oral hygiene important to kissing? Who's better to answer that question than Vivica A. Fox? Among her other achievements, the versatile actress won the "Best Kiss" honor at the MTV Movie Awards, for a memorable scene with Will Smith in the 1996 blockbuster Independence Day. When Dear Doctor magazine asked her, Ms. Fox said that proper oral hygiene was indeed essential. Actually, she said:
"Ooooh, yes, yes, yes, Honey, 'cause Baby, if you kiss somebody with a dragon mouth, my God, it's the worst experience ever as an actor to try to act like you enjoy it!"
And even if you're not on stage, it's no fun to kiss someone whose oral hygiene isn't what it should be. So what's the best way to step up your game? Here's how Vivica does it:
"I visit my dentist every three months and get my teeth cleaned, I floss, I brush, I just spent two hundred bucks on an electronic toothbrush — I'm into dental hygiene for sure."
Well, we might add that you don't need to spend tons of money on a toothbrush — after all, it's not the brush that keeps your mouth healthy, but the hand that holds it. And not everyone needs to come in as often every three months. But her tips are generally right on.
For proper at-home oral care, nothing beats brushing twice a day for two minutes each time, and flossing once a day. Brushing removes the sticky, bacteria-laden plaque that clings to your teeth and causes tooth decay and gum disease — not to mention malodorous breath. Don't forget to brush your tongue as well — it can also harbor those bad-breath bacteria.
While brushing is effective, it can't reach the tiny spaces in between teeth and under gums where plaque bacteria can hide. But floss can: That's what makes it so important to getting your mouth really clean.
Finally, regular professional checkups and cleanings are an essential part of good oral hygiene. Why? Because even the most dutiful brushing and flossing can't remove the hardened coating called tartar that eventually forms on tooth surfaces. Only a trained health care provider with the right dental tools can! And when you come in for a routine office visit, you'll also get a thorough checkup that can detect tooth decay, gum disease, and other threats to your oral health.
Bad breath isn't just a turn-off for kissing — It can indicate a possible problem in your mouth. So listen to what award-winning kisser Vivica Fox says: Paying attention to your oral hygiene can really pay off! For more information, contact us or schedule an appointment for a consultation. You can read the entire interview with Vivica A. Fox in Dear Doctor's latest issue.