Leavitt & Scher Dental Group
5867 Mayfield Rd
Mayfield Heights, OH 44124
440-442-3262
My Blog
Posts for: February, 2018
By Leavitt Dental Group
February 17, 2018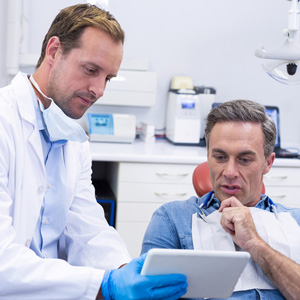 Most of us wouldn't think of buying a new car without a "test drive." It's a serious investment, so you want to make sure you're comfortable with your new ride.
Like an auto purchase, the plan you and your dentist agree on to cosmetically enhance your teeth and gums — a "smile makeover" — is a significant investment. Wouldn't it be nice to "test drive" your future smile before you undergo any procedures?
Actually, you can — two ways, in fact. For one, your dentist could use computer imaging software that alters a photo of your face to show how your smile will appear after dental work. These computer enhancements are a great planning tool for making decisions on the look you want to achieve.
But even the best computer images only provide a static, two-dimensional representation of your new smile. It can't capture all the angles and movement dynamics of any proposed changes. That's where the other way, a trial smile, is a true test drive — you can see your future smile in action.
With a trial smile, your dentist temporarily places tooth-colored material called composite resin on your teeth to simulate the proposed changes. The resin can be shaped and sculpted to create a life-like replica that you'll be able to view in all three spatial dimensions. What's more it will give you a chance not only to see what your new smile will look like, but to actually experience how it feels in your mouth.
Creating a trial smile is an added expense and it's only available during your consultation visit — the dentist will need to remove the resin before you leave. But you'll still be able to get a good impression of what your final smile will be like. You'll also be able to take photos you can show to family and friends to get their impressions of your proposed new look.
A trial smile allows you to know beforehand what your dental work investment will provide you, and even fine-tune your makeover plan before work begins. With this particular kind of "test drive" you'll have greater assurance that you'll be happy and satisfied with the end results.
If you would like more information on trial smiles, please contact us or schedule an appointment for a consultation. You can also learn more about this topic by reading the Dear Doctor magazine article "Testing Your Smile Makeover."
By Leavitt Dental Group
February 02, 2018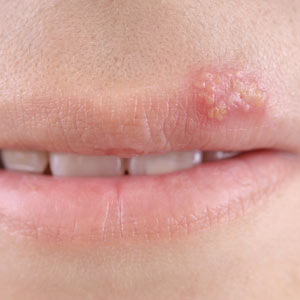 While it's common for most of us to get an occasional cold sore, you may suffer from regular breakouts. If so, you know firsthand how uncomfortable and embarrassing they can be and seeming to erupt at the most inopportune moments.
What you're experiencing is the result of a virus — the Herpes Simplex virus (HSV) Type I to be exact. Don't let the name disturb you — although similar it's different from the sexually transmitted virus known as HSV Type II. As with any virus the body responds by making and distributing antibodies to stop its attack. That's typically the end of it but for some people the virus appears to be able to hide in the nerve roots of the mouth and elude the effects of the antibodies.
The sores associated with the virus tend to break out when a person is under stress, experiences trauma to the lip or even from sun exposure. The breakout begins with a slight itching or burning around the mouth that typically advances to more severe itching, swelling, redness and blistering. Eventually the sores will scab over and heal as the outbreak winds down. The period from breakout to final healing (during which you'll also be contagious to others) usually lasts seven to ten days.
Although normally not a danger to health, cold sore outbreaks can be painful and irritating. In the past, most patients simply had to let the outbreak run its course with topical ointments to ease discomfort. In the last two decades, however, new anti-viral medication has proven effective in preventing the outbreaks in the first place or at least lessening their duration.
If you have regular bouts of cold sores prescription drugs like acyclovir or valcyclovir taken orally can help suppress the occurrences altogether, and have few side effects. Topical agents can also be used as a supplement to the drugs to help ease itching and other pain symptoms.
It's important, though, that you undergo a complete oral examination to rule out more serious conditions associated with mouth sores. If we find that your problem is recurring cold sores, these new treatments could help you escape the cycle of discomfort.
If you would like more information on the treatment of chronic cold sore outbreaks, please contact us or schedule an appointment for a consultation. You can also learn more about this topic by reading the Dear Doctor magazine article "Cold Sores."