Leavitt & Scher Dental Group
5867 Mayfield Rd
Mayfield Heights, OH 44124
440-442-3262
My Blog
Posts for tag: fluoride
By Leavitt Dental Group
January 28, 2015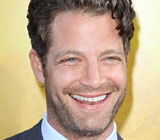 As one of America's most beloved go-to guys for inspiration on the latest interior design trends, Nate Berkus has written a highly successful book, Home Rules: Transform the Place You Live Into a Place You'll Love; he is a contributing editor to O Magazine; and he is currently hosting his own television program, The Nate Berkus Show. He is also recognized for his eye-catching smile.
During a recent interview with Dear Doctor magazine, Berkus opened up about the facts behind his trademark smile. While his smile is all-natural — he never wore braces or had any cosmetic work done — he gives credit to his childhood dentist for the preventative healthcare he received as a young boy. "I'm grateful for having been given fluoride treatments and sealants as a child," he said. Nate also shared the important flossing advice he learned from his dentist that he still follows today: "Floss the ones you want to keep."
Why is flossing so important?
Flossing is crucial because it remains the most effective method for removing plaque from between teeth, where the toothbrush can't reach. It is also an important part of keeping your gums healthy so that you can avoid periodontitis (gum disease). You should floss at least once a day either before or after you brush your teeth. If you see blood after flossing, it may indicate that you have periodontitis, or it may mean that you are flossing too harshly. Remember, you need to use a delicate hand and a proper technique when brushing and flossing to avoid damaging your teeth and gums.
To learn more about flossing, including step-by-step instructions with photos, you can continue reading the Dear Doctor magazine article "Flossing — A Different Approach." Or you can contact us today to schedule an appointment so that we can conduct a thorough examination, review your brushing and flossing techniques, and discuss any questions you have as well as treatment options. As needed, we will work with you to teach you the proper brushing and flossing techniques so that you feel confident before you leave our office. And to read the entire interview with Nate Berkus, please see the Dear Doctor magazine article "Nate Berkus."
By Leavitt Dental Group
June 11, 2014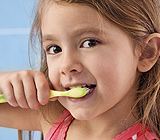 In the early 1900s, a Colorado dentist noticed many of his patients had unusual brown staining on their teeth — and little to no tooth decay. What he unknowingly observed was the power of a chemical substance in his patients' drinking water — fluoride. While commonplace today, fluoride sparked a revolution — and some controversy — in dental care during the 20th Century.
After decades of research and testing, most dentists now agree that fluoride reduces decay by interfering with the disease process. The optimum pH level for the mouth is neutral; however, this environment constantly changes as we eat, especially if we ingest foods or beverages high in acidity. A high acid level softens tooth enamel (a process called de-mineralization) and can lead to erosion if not neutralized. In addition, a thin layer of bacteria-rich plaque called biofilm that adheres to tooth surfaces is also acidic and is the cause of tooth decay, possibly more so in teeth made more susceptible from enamel erosion.
When fluoride is in "the right place" (present on the tooth surface and in our saliva, the body's natural acid neutralizer), it helps inhibit de-mineralization and aids in the re-hardening of the enamel (re-mineralization).
Although fluoride needs to come into direct contact with tooth enamel for optimum effectiveness, ingesting it can also prove beneficial. The fluoride we ingest eventually becomes deposited in bone. As bone grows and changes it releases this reserved fluoride back into the bloodstream where it eventually becomes part of saliva; the saliva brings it into contact with tooth surfaces.
The two most prominent ways we encounter fluoride are through fluoridated drinking water and in toothpaste. There continues to be concerns about what constitutes safe levels of fluoride in drinking water and over possible side effects like teeth staining and changes in bone structure. However, extensive studies have conclusively shown that even minimal levels of water fluoridation and the use of fluoride toothpaste have reduced tooth decay.
As the Colorado dentist discovered over a hundred years ago, fluoride is truly remarkable as a cavity fighter. Whether you have access to fluoridated water or not, we encourage you to use fluoride toothpaste to strengthen your teeth against decay.
If you would like more information on fluoride, please contact us or schedule an appointment for a consultation. You can also learn more about this topic by reading the Dear Doctor magazine article "Fluoride & Fluoridation in Dentistry."
By Leavitt Dental Group
December 26, 2012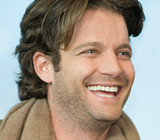 Prior to his first appearance on the Oprah Winfrey show, interior designer Nate Berkus knew immediately that he was not there to pick sofa colors and paint chips. Instead, he was there to lift people up through the way they live. And boy, did he do just that. Over the next eight years, Berkus completed 127 makeovers and became one of America's most beloved go-to guys for inspiration on the latest design trends.
During a recent interview with Dear Doctor magazine, Nate discussed his career as well as his oral healthcare. He credits his dazzling all-natural smile — no cosmetic dentistry here — to the treatments he received as a child from his dentist. "I'm grateful for having been given fluoride treatments and sealants as a child." He then added that, "healthy habits should start at a young age." Nate is still in the habit of brushing his teeth two or three times a day. As for flossing his teeth, he credits his dentist with the advice he still follows: "Floss the ones you want to keep."
Many parents and caregivers may not be aware of the important role fluoride treatments play in protecting children's teeth. Fluoride has the unique ability to strengthen tooth enamel, the hardest substance found in nature. Depending on where you live, you may have fluoridated tap water. You may also have fluoride in your toothpaste, depending on the brand you use. Both of these are beneficial, but sometimes we recommend additional fluoride treatments based on the specific needs of your children. Why? The concentrations of the topical fluorides we typically apply are much higher than what is found in toothpastes, and we apply them for a longer period of time. For example, we often apply them for four minutes per treatment session.
To learn more about fluoride treatments, contact us today to schedule an appointment so that we can conduct a thorough examination, discuss any questions you have as well as what treatment options will be best for you or your child. Or to learn more about fluoride treatments now, you can continue reading the Dear Doctor magazine article "Topical Fluoride." And to read the entire interview with Nate Berkus, please see the Dear Doctor magazine article "Nate Berkus."