Leavitt & Scher Dental Group
5867 Mayfield Rd
Mayfield Heights, OH 44124
440-442-3262
My Blog
Posts for tag: tmd
By Leavitt Dental Group
May 21, 2018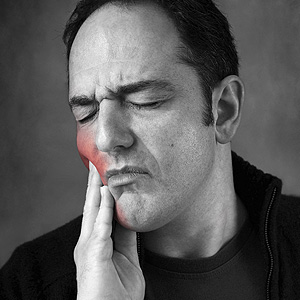 As many as 36 million adults in the U.S. suffer from some form of chronic jaw pain. What's more, many of these may also experience other painful conditions like arthritis or chronic fatigue in other parts of their body.
Chronic jaw pain is actually a group of difficult to define disorders collectively referred to as temporomandibular joint disorders (TMJD or also TMD). TMD not only refers to pain symptoms of the temporomandibular (jaw) joints but also of the jaw muscles and surrounding connective tissue. Most physicians and dentists agree TMD arises from a complex range of conditions involving inheritable factors, gender (many sufferers are women of childbearing age), environment and behavior.
A recent survey of approximately 1,500 TMD patients found that nearly two-thirds of them also suffered from three or more related health problems like fibromyalgia, chronic fatigue syndrome, rheumatoid arthritis, headaches, depression and problems sleeping. The understanding of TMD's connection with these other conditions is in its early stages of research, but there's avid interest among healthcare providers to learn more and possibly devise new treatments for TMD in coordination with these other related conditions.
In the meantime, TMD patients continue to respond best with the traditional approach to treatment, including physical therapy, thermal (hot or cold) compresses to the area of pain, medication and modifying the diet with more easier to chew foods. In extreme cases, jaw surgery may be recommended; however, success with this approach has been mixed, so it's advisable to get a second opinion before choosing to undergo a surgical procedure.
Hopefully, further study about TMD and its connection with other conditions may yield newer treatments to ease the pain and discomfort of all these conditions, including TMD. You can stay up to date on these and other developments for coping with the discomfort of TMD at www.tmj.org and through your healthcare provider team.
If you would like more information on TMD, please contact us or schedule an appointment for a consultation. You can also learn more about this topic by reading the Dear Doctor magazine article "Chronic Jaw Pain and Associated Conditions."
By Leavitt Dental Group
September 23, 2014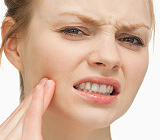 You've suddenly noticed a significant amount of pain radiating from your jaw, so severe you can barely bring your teeth together.
First things first: with this level of pain you should see us as soon as possible. There are a number of possible causes, but only a thorough examination will give us the correct diagnosis and answers we need to develop a plan to treat the cause and alleviate the pain.
With that said, here are a few possible causes for that severe jaw pain.
Injured or diseased teeth. Although the pain you feel seems to come from the jaw in general, the true source may be an individual tooth that's been traumatized or infected. Because of the interconnectivity of nerves throughout the oral structure, the pain could be radiating from the teeth to the jaws. By effectively treating the affected tooth, we may in turn reduce the jaw pain.
Trauma around the joint. If you've taken a physical blow to the area around the jaw joint, the resulting swelling in the joint space is keeping the head of the jaw joint (the "condyle") from seating in the space properly. You may also notice the upper and lower teeth in the back of your jaw won't touch. As the swelling from the injury subsides (aided by anti-inflammatory drugs that also reduce pain), the joint should eventually return to its normal position.
Jaw fracture. The most common jaw fracture occurs in the area just below the condyle. The pain is usually much more severe than you might experience with indirect trauma. Fractures are normally treated by repositioning the broken bone and immobilizing the area to allow healing.
Joint dislocation. The injury you've sustained may have actually moved the condyle out of the joint space. If this is the case careful manipulation may be needed to reseat the condyle back into place, along with anti-inflammatory medication to reduce swelling.
TMJ or TMD. Muscle spasms can cause significant pain with similar symptoms, including limiting jaw movement. Only an examination with x-rays (to determine if it's a soft tissue or bone-related injury) can narrow down the possibilities to the true cause. The sooner we make that determination and begin treatment the better you'll feel — and the less likely the injury will result in irreversible damage.
If you would like more information on the causes of jaw pain, please contact us or schedule an appointment for a consultation. You can also learn more about this topic by reading the Dear Doctor magazine article "Jaw Pain — What's the Cause."